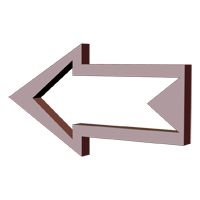 In the capital's parks, the Vandals will be competing video surveillance, commented lawyer, partner ADCOM Law Firm Helen Vorontsova
2013-03-05
Attention is being monitored! Plates with such a warning are preparing to install in the metropolitan parks. The cameras will put to discourage citizens striving for vandalism. The theme will continue Valeria Mikulski.
Blooming flowerbeds, lakes, comfortable benches. All this girlfriend Ludmila, Olga remembered every day, walking around the park Nivki.
Lyudmila Konovalenko from Kiev :
- Quite often sit the girl, and drink this beer.
And then the young trees uprooted, crushing the benches and paint the boxes and everything they see. Public property destroyed mostly teenagers and drunken homeless. In Kievzelenstroy convinced cameras only tame bullies.
Nicholas Fredyuk, deputy general director of CO " Kievzelenstroy ":
- Two goals - we'll see and hope that such surveillance will alert the desires of the people.
Scare off vandals, and along with love, believe the people of Kiev. Like, kissing under the camera - not the same feeling. However, to remove tenderness in public law allows.
Helen Vorontsova, a lawyer:
- Article 317 of the Civil Code says that filming in public place implies acceptance of people who are in them .
The observation will lead the guard on duty the park administration. Video, hope here in the event of an incident will help to quickly find the attacker. Fedor sells surveillance cameras. Demonstrates - most likely will inspect parks here are Korean and Chinese device. Face the offender will be shown how to portfolio.
Fedor Vostrov, video surveillance specialist:
- Fully sealed housing, 25 frames per second, one such camera can cover quite a small area, about 30 to 30, that was a good detail.
Per hectare park takes an average of a few dozen cameras, the cost of one - from two thousand hryvnia. Officials say the money is. The development of green areas in this year's capital budget - 34 million hryvnia .
Valeria Mikulskaya, reporter :
- Here it is - the real picture of the park Nyvky. These ruins adorn the central part of for a decade. That's how it looks from the outside. From a distance, yet colorful. So while officials decide how to place video surveillance, people hope that even those on the monitor will see the real problems parks.