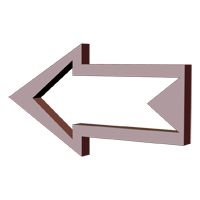 Press Secretary of the Sumy prosecutor dismissed because of the pictures in the social network, commented lawyer, partner ADCOM Law Firm Helen Vorontsova
2013-04-03
Photos in the social network cost her career. At first glance, nothing shocking, but, nevertheless, a spokesman for the prosecutor Sumy was forced to resign. What is there for such photos? And knows how to manipulate the fate of Valeria Mikulskaya.
Young, charming, college journalism education. Until a few weeks ago Julia from Sumy not believe his luck. It will be a press secretary of the prosecutor. Just started working, and then the scandal. Internet exploded photo of the girl in a candid pose.
Julia Nedokus former press secretary:
- With the current civilian husband just walked, walked, and there saw a beautiful car, 2009th year, the student, and take a picture of me.Bloggers are not stingy on the comments.
Julia remembers it, almost with tears in his eyes. It simply forced to resign.
Julia Nedokus:
- I think that there is not one person was interested to and propiaritsya, and throw me to the place.
Valeria Mikulskaya, reporter:
- I can look like this, I can be so I have over a thousand friends on social networks, and my resume attached. That something like this in the near future we will come to the first interview. For some, a page on the social networking site - a link to the past, for other professional contacts, and maybe a passing fad. But 500 million people on the planet live in reality, and in the network.
In the Ukrainian recruiting companies confirm - a career long ago got into a "network" of the Internet. A good place will be able to take only those who have not tarnished Page liberties.
Olga Sapogova, manager of consulting company:
- This is only to maintain some professional qualities. That is, it must be relevant interest that a person shows on their page, discreet photography.
After hearing the story of our heroine, lawyers frankly surprised. The most that it would threaten.
Helen Vorontsova, a lawyer:
- Failure to obtain another title, or the status of service incompetence. If during the year the person repeatedly commits any offense, in this case, can be fired on the article.
But Julia is not eager to fight. The most interesting thing in the scandalous stories that any misleading pictures girl removed once took office. Photo copied from a page of Julia before she sat down at the desk. Who made ??a big scandal, no one knows.