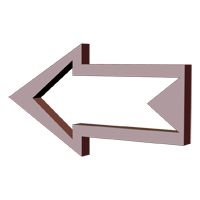 Due to fires in the buildings can sue the developers and government officials. Commented lawyer ADCOM Law Firm Julia Avramenko
2013-06-04
If the developer used in the construction of low-quality materials, and this has caused a fire or caused other damage to the apartment owners can sue him. It can attract liability and officials who took the house in operation. About this IAP "Capital estate" said Julia Avramenko, lawyer of ADCOM Law Firm.
"First of all, it should be noted that the houses are taken into service only if they comply with the sanitary, fire and technical requirements. Acceptance into operation carried out by state architectural and building inspections and its territorial bodies.
In the event of a fire in a new, already accepted into service the home, apartment owners have the right to go to court with a claim for damages caused by a person whom the losses were caused,"- said the expert.
For these relations are subject to the Law of Ukraine "On Protection of Consumers' Rights" , which frees customers (home owners) from the payment of court fees. The defendants in these cases is given, usually, the developer, the contractor, the state authorities.
" The developer is obliged to compensate the damages if the landlord (the consumer) proves that the fire originated is the fault of the builder, and it is because of its use of substandard materials. Such evidence is the conclusion of the Fire Department of the causes of the fire. In addition, the court must always apply for a forensic examination for a decision on the causes of the fire, the size of the damage, "- says Julia Avramenko.
In turn, the developer is obliged to prove that they had used the proper stuff and lack of guilt caused by a loss.
If found guilty, the court builder to meet the requirements of the landlord, which in addition to direct damages in the event of injury to life or health, is also entitled to compensation for moral damages.
Earlier it was reported that because of the poor quality of building materials fires can occur in 80% of new buildings.